HOST YOUR PRIVATE EVENT AT SANTO
Santo is available to book private events. Whether you're getting together with family, friends, colleagues, throwing a party, or looking to create a special milestone moment, we would love to host you in our space.
We look forward to hosting you and your guests,
Santo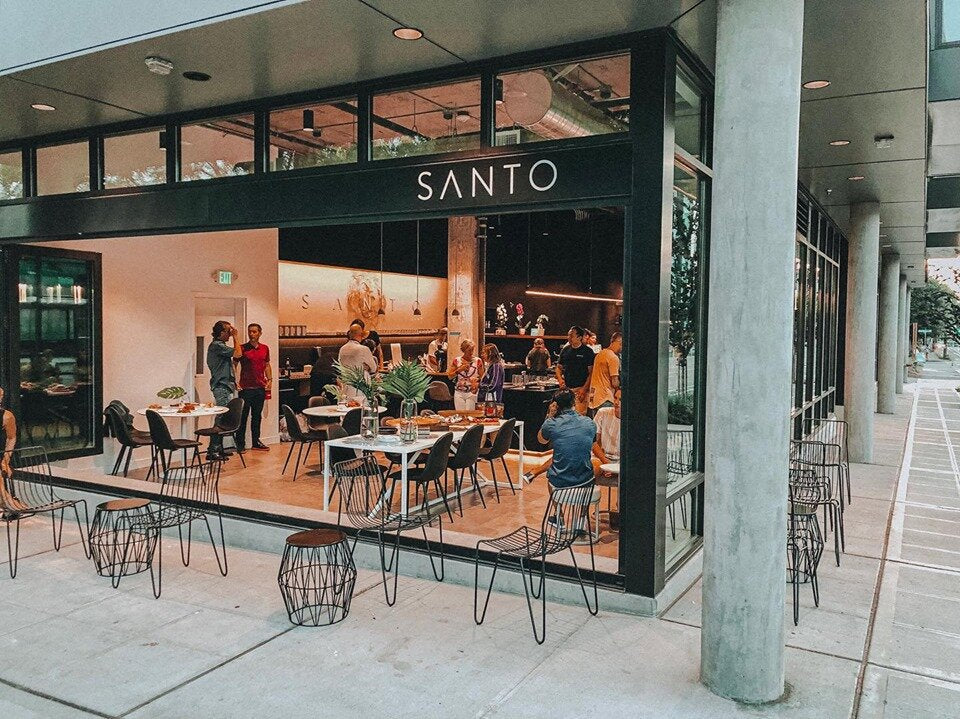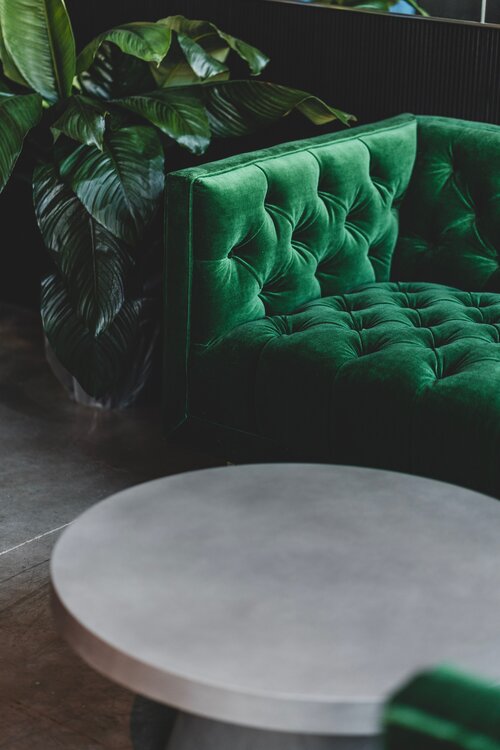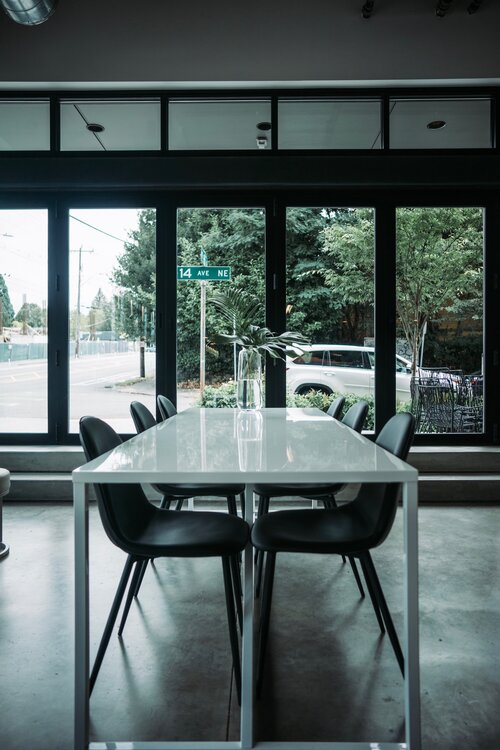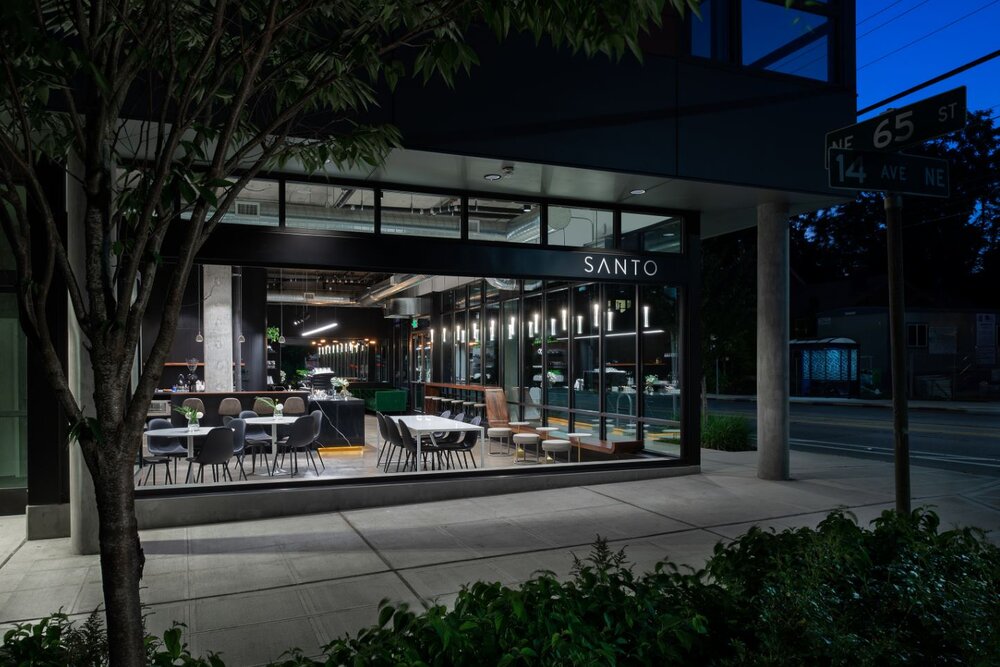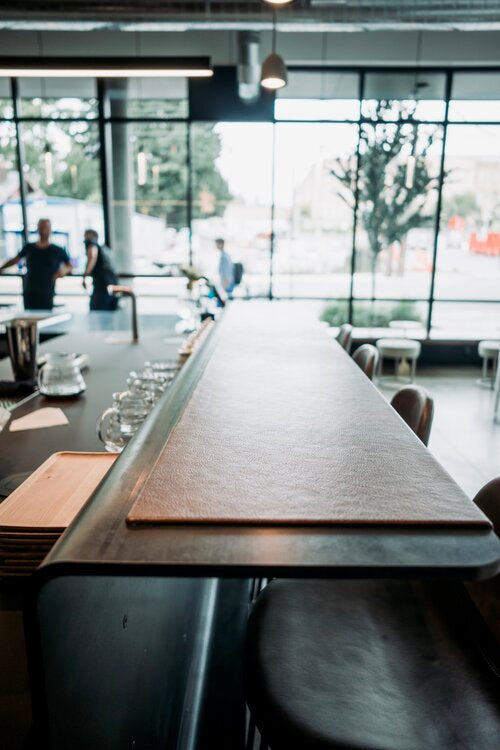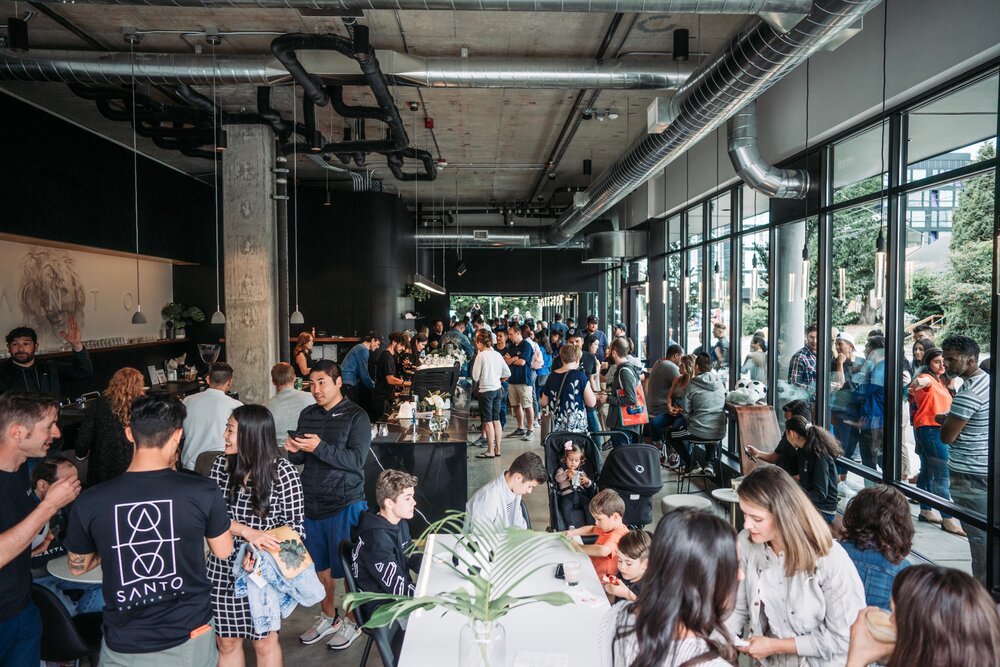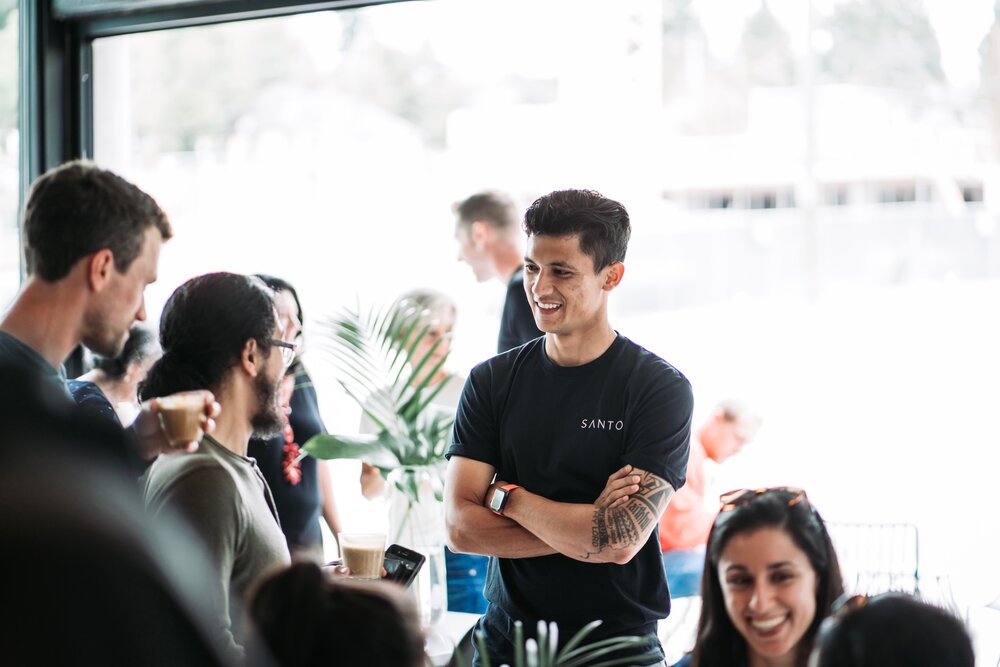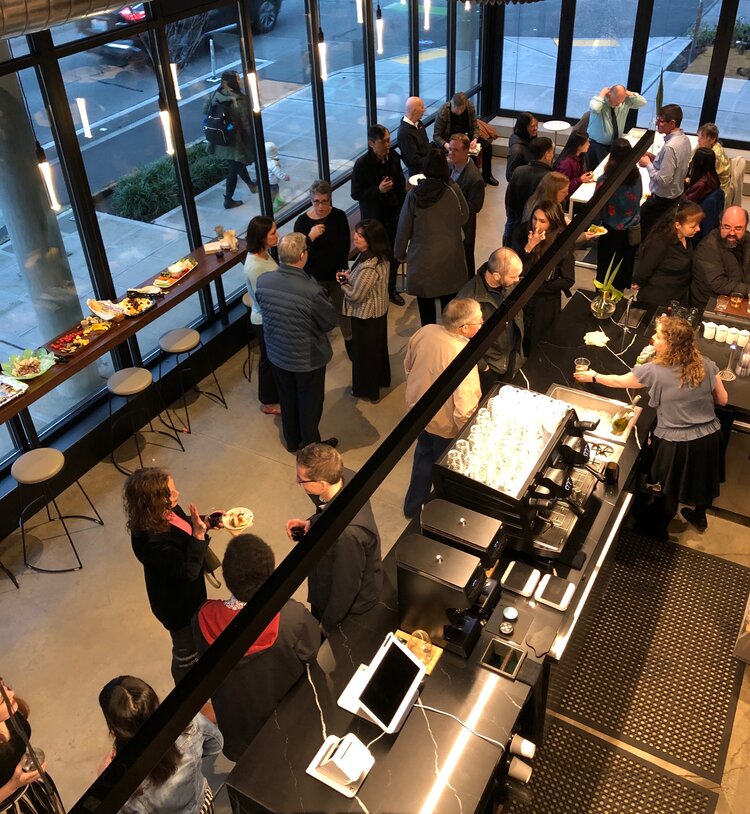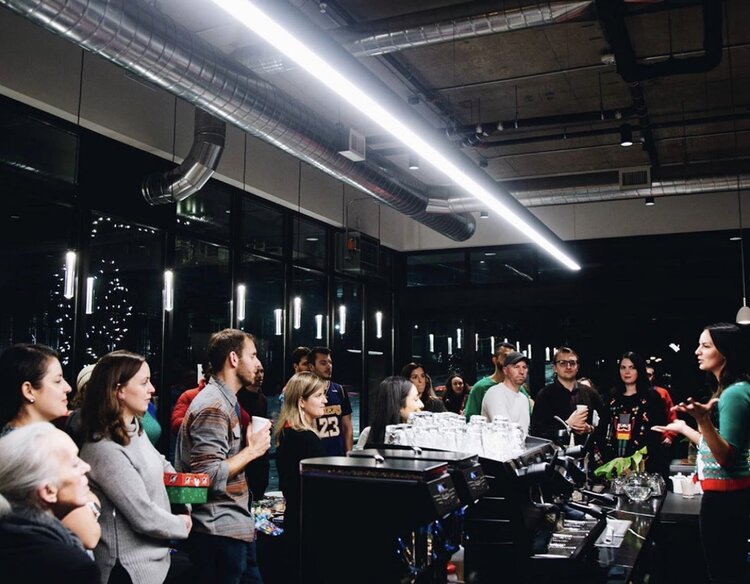 Rates:
Weekday Rate during business hours (8am-5pm): $250/hr (Requires approval)
Weekday Rate after hours (5pm-10pm): $150
Weekend Rate during business hours (8am-5:30pm): $250/hr (Requires approval)
Weekend Rate after hours (5:30pm-10pm): $175/hr
General Rules
No smoking in the space
No animals in the space
No attaching materials to the walls
Outside catering is permitted
If alcohol is being served, you must have a permit and licensed server
Specs
Maximum Capacity: 66 people
Sq Ft: 1,320
40 seats
WiFi
Tables, Chairs
Kitchenette
2 single-use bathrooms
Free street parking in the surrounding area
Additional outdoor patio seating and tables available for warmer temperatures
Side accordion wall opens up all the way, inviting guests to move in and out of the space, providing an open-air experience.